ICT spending in UAE to grow 5% to over $15b in 2014
Posted On January 2, 2014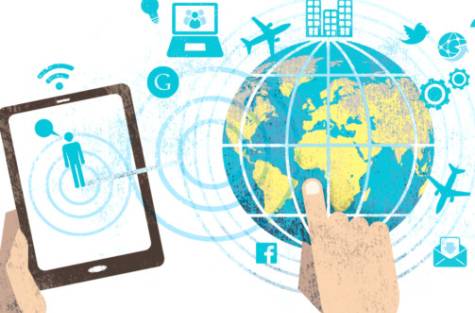 The information and communications technology (ICT) sector in the UAE is set to witness another year of growth as the economy gathers pace.

ICT spending in the UAE is expected to grow around five per cent to cross the $15 billion mark in 2014, up from $14.3 billion in 2013. IT, which includes hardware, packaged software and IT services will represent over 45 per cent of the combined ICT market, totaling nearly $7 billion in the coming year.

Major transition phase
"We are witnessing a major transition phase in the UAE, representing in part, the growing maturity of the country's IT industry. Packaged software and IT services is forecasted to represent around 42 per cent of the IT total, up from just 35 per cent a couple years ago," Jyoti Lalchandani, group vice-president and regional managing director for IDC in the Middle East, Africa, and Turkey, told Gulf News in an exclusive interview.

More importantly, these two segments of the IT industry are growing in the 11-15 per cent range in 2014, and this trend is expected to continue over the next few years.

He said that based on discussions with key decision makers in both, the public and private sectors, there is a clear trend towards optimising infrastructure and enhancing efficiency among SMEs [small and medium enterprises] and large enterprises.

The IT hardware segment is expected to shrink by 1.5 per cent in 2014 due to a shift towards tablets (especially in the consumer space) replacing notebook PCs and declining prices in the peripherals segment. Some other areas within the hardware segment such as storage and servers, however, are expected to remain buoyant.

"We believe that there is going to be a greater focus on mobility, not just within the devices area, but also in terms of mobilisation of enterprise applications. Mobility-First mindset is now clearly visible among CIOs in the UAE and organisations are expected to accelerate efforts to transform IT systems for integrating mobility solutions, formulate Bring-Your-Own-Devices (BYOD) policies and take measures to address associated security concerns. Remote collaboration and productivity improvements will remain key drivers for investments in mobility solutions. Some organisations will also look to innovate around mobility and use it to improve customer experience", he said.

On mobility devices, tablets are expected to continue to increase penetration in key sectors like education, government, banking, hospitality, telecom and aviation. Several large-scale initiatives within the education sector are expected to be delivered in the coming months.

He said that CIOs in the UAE face many challenges, ranging from a shortage of relevant skills — attracting, developing and retaining skilled staff — maintaining the highest levels of IT security for their assets, and ensuring relevant compliance and regulatory demands are fulfilled. Lack of availability of skills on third platform technologies like mobile computing, social business, cloud services, and Big Data analytics is likely to put substantial pressure on IT providers and end-user organisations. This can potentially hamper enterprise-wide IT initiatives and impact costs and timing of initiatives.

IDC expects the ongoing push towards greater mobile enablement of government services will further increase self-service utilisation. Smartphones and tablets will quickly become the key contact point between citizens and government institutions.

"We will see organisations finally implement software-defined architectures to achieve continued flexibility and control. Expect individual terms like software defined networking and software defined storage – which are just means to an end – to give way to larger concepts around the software defined data center and software defined branch," Taj El Khayat, General Manager for Mena at Riverbed Technology, said in an emailed statement.

Strategic priority
Mobile government is a leading strategic priority for the Dubai Government for the future. The projected increasing focus on mobility "will have a positive impact" on ICT spending, particularly in terms of solutions in the area of mobile security, business analytics, CRM, geo-localisation software, mobile enterprise management (covering solutions for device management, application development, and application management), and mobile content management, among others.

Use of technologies such as Machine-to-Machine, Radio-frequency identification and Unified Communications alongside mobility is expected to gain prominence in 2014.

"We are already seeing several interesting cloud projects happen, both in private and public cloud. Cloud is going to be a big game changer," Lalchandani said.
Source: Gulfnews.com