10:20 - 11:00
INTERACTIVE PANEL DISCUSSION: BFSI (Banking, Financial Services & Insurance) Industry Panel – The New Digital Frontier with RPA, Quantum Computing, Big Data Analytics & Artificial Intelligence (AI)
Is it possible to drive revenue growth using in-house enterprise data? Can customer demographics & behavior pave the path forward and help conceptualize new product offerings?
Hyper-personalized banking – is this a real-world possibility? Is there enough interest among MEA customers & is there room to scale?
Is it possible to accelerate digitalization in the MEA BFSI industry whilst leveraging ecosystem & platform players? How to go mainstream with data analytics & mature AI capabilities?
Bringing speed & execution to the table – how to bring the right people, culture & capability to your enterprise?
QC: Preparing your enterprise IT landscape for Quantum Computing – is it time to sunset some of the legacy architecture?
RPA: workforce of the future – how effective is RPA deployment with automating KYC, AML, compliance processes? How to build the bridge between legacy & new data within your systems for RPA to be effective?
Open Banking & Open APIs – how to build trust, mitigate competition risk and offer customers real-time, dynamic, contextual & scalable services?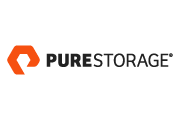 Haddi Hakim, Systems Engineer Manager, Pure Storage
Mohamed Abdel-Razek, Regional Chief Information Officer, Standard Chartered
Nicola Hobson-Langley, Regional Head Analytics & CRM Europe & Middle East, RBWM, HSBC
Samer Semaan, Channel & Alliances Manager, Pure Storage
Sridhar K, Group Head of Operations, Abu Dhabi Islamic Bank
Varghese Skariah, Regional Head of Data, RSA Middle East