13:10 - 14:10
INTERACTIVE PANEL DISCUSSION: The Human Factor: People & Workforce Strategies to Succeed in the World of Metaverse, Data Analytics, Artificial Intelligence, Machine Learning & Business Intelligence
Talent Pooling: Does it work? Is it always necessary to hire a data-scientist vs. training one from within the ranks? And Is hiring a consultant the right choice for my organization?
Are people the biggest barriers to change? Workforce strategies to help dispel myths & using disruption as an effective tool within your organization
What are some effective methods to bring diversity and inclusion to your team? What does it take to have a strong and successful data analytics workforce?
Leadership lessons: How can you as a Data / AI practice leader be wary of global scenarios to sense and respond to societal change? How relevant are issues related to the ongoing social fracture to technology leaders?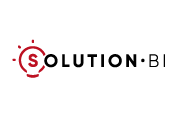 Moderator:
Dr. Kevin Moat, Executive Director, Solution BI

Ahmad Seddik Abdelrahman, Head - Business Intelligence & Research, Dubai Integrated Economic Zones Authority
Alok Gupta, Regional Head & Innovation Chair - Compliance Analytics, HSBC
Dmitry Menshenin, Business Intelligence and Data Intelligence Team Lead, Sanofi Greater Gulf
Redha Al Ansari, Head of Research, Data & Analytics, MEA, London Stock Exchange Group - Bahrain