Big Data Driving the Financial Sector
Posted On February 3, 2016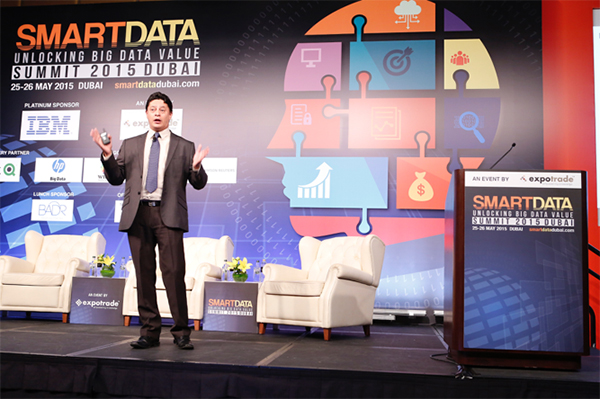 Big data has changed the face of businesses across industries – healthcare, retail and banking to name a few. The amount of data generated worldwide is doubling every year. It is estimated that by 2020, 44 trillion gigabytes of data will be generated. Big data plays a crucial role in building customer engagement and enhancing a company's overall organizational performance. Using big data analytics, companies now experiment with new innovative tactics to improve profitability and deliver solutions and services specific to consumer interests.
The Banking, Financial services and Insurance (BFSI) sector like most other industries has undergone a phenomenal transition in the recent times. Fueled by big data, financial institutions collect and analyze data from customer demographics information and real-time transactions to develop precision marketing techniques and offer tailored recommendations and services such as personalized banking products. BFSI services are also banking on unlocking the value of big data analytics to improve operational efficiency, reduce risk, increase customer retention and detect fraud faster and more accurately.
"Big data, once considered as an emerging technology, now is the driving force behind many key offerings. The potential of growth that big data offers is undeniable. Analytics-enabled financial services and products have gathered a significant amount of consumer interest." said, Mr. Brad Hariharan, Regional Director, Expotrade Middle East.
As banks are recognizing the value of big data analytics, the rate of adoption of big data in this sector has been on the increase. Using IT tools and services, companies in BFSI sector are gaining a better understanding of their customer base. Through multiple consumer data sources, such as social media, voice, geo-spatial data, and other unstructured data, companies are able to derive fact-driven success metrics and predict their customer's behavior patterns as well.
According to a recent report, the IT services market in the United Arab Emirates region is poised to witness growth from sectors or companies within the government, healthcare, retail, transport, and banking and financial services sectors. A study further indicates that while the Middle East represents just about 2% of the global Internet of Things (IoT) market, it is beating global growth by approximately 10-20%.
Mr. Hariharan further added, "Integrating big data in the financial services provide companies with detailed insights into their target markets, operations and customer acquisition, engagement and retention strategies."
At the 3rd Annual Smart Data Summit 2016, experts will deliver case study presentations on the use of big data in the financial sector. The summit will be held on 23 and 24 May 2016 at Sofitel Dubai The Palm Resort & Spa. More information regarding the event is available at http://www.smartdatadubai.com. Follow the Summit on social media with the hashtag #SDATAS2016.