Leveraging Big Data Analytics in Retail
Posted On December 8, 2016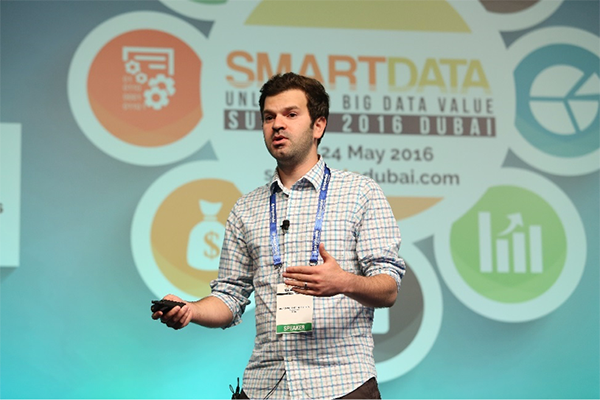 With the high influx of information available, every business – from finance to healthcare, telecommunication to retail, utilities to manufacturing and real estate to automotive – relies on the usage of big data and analytics to derive relevant data in the form of actionable insights and discover opportunities to improve business agility.
The future of retail also lies in big data analytics. Based on customer loyalty data, browsing patterns, social media, purchase history and demographic data, retailers predict trends and prepare for future demands. Using the power of big data, retailers now have a more thorough understanding of the customer's product preferences and buying habits thereby providing a smarter shopping experience, building customer loyalty and offering a seamless and superior customer experience.
Mr. Brad Hariharan, Regional Director, Expotrade Middle East, said, "Retail, banking and telecommunications are some of the few data-intensive industries that are the growth drivers of big data and analytics. By harnessing the power of big data and analytics, companies gather data, uncover insights and create predictive models of trends with an aim of gaining a better understanding of customer behaviour and help drive sales. Effectively utilizing the advantages of big data and analytics allows organizations to focus on getting better results and providing a superior customer experience."
With a large number of international retailers present, Dubai holds the coveted spot of being the world's second most important retail hub. According to the Dubai Chamber of Commerce and Industry, the UAE's retail sector is expected to reach Dh200 billion by 2017. Industry reports indicate that the big data and analytics market globally is expected to hit $203 billion in 2020, while other reports estimate big data spending in retail analytics alone is set to cross the $232 billion mark by this year end.
By mapping large amount of data to gain actionable insight on demographic, analytical, operational and transactional behaviour of the customers, retailers can benefit by anticipating customers' needs and optimizing business opportunities, mitigating risk and retaining high-net worth customers. Being in sync with a customer's requirement further allows retailers to offer personalized marketing solutions.
Mr. Hariharan, further added, "The transformation of the retail business and the need to deliver superior customer experiences using smart data will be the center of discussions at the Smart Data Summit." The advanced use of data analytics in the retail industry will be explored at length at the Smart Data Summit to be held on 3rd and 4th April 2017 at Sofitel Dubai The Palm Resort & Spa. For more information on the 4th Annual Smart Data Summit, please log on to http://www.smartdatadubai.com. Follow the Summit on social media with the hashtag #SDATAS2017.