Smart Dubai Initiatives Top 120
Posted On December 25, 2016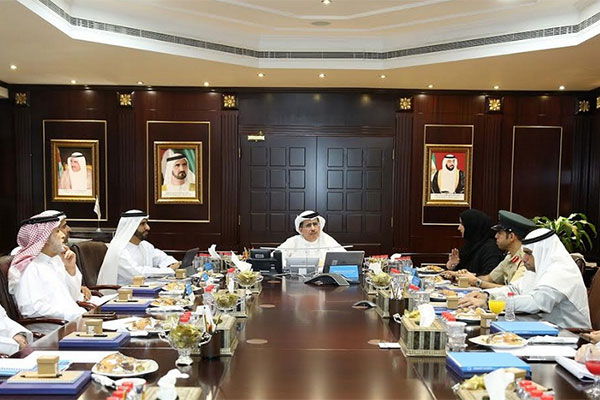 Smart Dubai Office (SDO) has introduced 121 smart initiatives and 1,129 smart services that are making Dubai a new global benchmark for smart city experiences, said a top official.

Dr Aisha Bin Bishr, director general, Smart Dubai Office was speaking at the seventh meeting of SDO, presided over by Saeed Mohammed Al Tayer, chairman of the board.

In the meeting, the board of Smart Dubai also reviewed a full report on the initiative's achievements in view of the upcoming three-year anniversary of Smart Dubai. The report indicated that Smart Dubai will not only have met, but will have surpassed its mandate, ahead of its deadline. The report also demonstrated that Smart Dubai is prepared to launch the next phase of the Dubai's smart transformation journey.

Al Tayer said: "I would like to congratulate the entire Smart Dubai team for all their efforts and successes achieved in fulfilling the first phase of the Smart Dubai mandate. Our success is also highly attributed to the strong collaboration between the public and private sectors and a joint purpose of fulfilling the vision of His Highness Sheikh Mohammed Bin Rashid Al Maktoum, Vice-President and Prime Minister of the UAE and Ruler of Dubai, of making Dubai the happiest city on earth.

"Every member of the board is continually working within their entities to ensure a successful and timely implementation of future services and initiatives as we now enter the second phase of our smart city transformation."

The Smart Dubai board members also reviewed three key policy recommendations from the Dubai Data Establishment, defining the classification, opening and sharing, commercialisation and privacy of Dubai's data, in line with the Dubai Data Law. In the meeting, the board agreed to adopt the policies, which outline requirements for: data classification and protection of privacy and IPR; data use and re-use; and the governance of Dubai's data.

During the meeting, members also discussed the progress of the Dubai Data Portal, highlighting that 41 data sets from government entities will be available on the Smart Dubai Platform from early 2017. The benefits of shared services provided by the Smart Dubai Government was also lauded, highlighting the Dh 4.3 billion ($1.17 billion) saved over the last 13 years due to the implementation of smart technology.
Source: Trade Arabia