UAE Pushes Blockchain Tech Development to Become a Leading Center for Innovation
Posted On December 26, 2016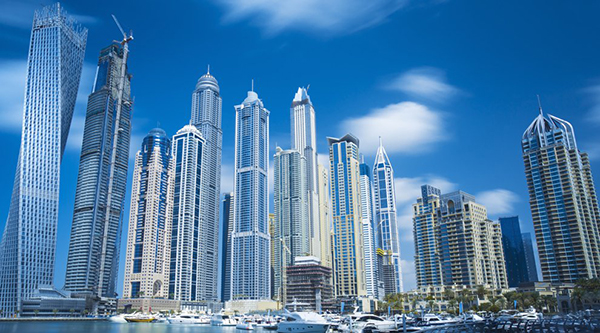 The United Arab Emirates is ramping up blockchain development in a bid to become, by 2020, a leading center for innovation and the first government in the world to execute all of its transactions on a blockchain.

The move seeks to cut an estimated 100 million paper transactions annually and reduce the 25 million hours of work required in handling paper documents in Dubai alone.

Sheikh Hamdan Bin Mohammed Bin Rashid Al Maktoum, Dubai Crown Prince, launched the Dubai Blockchain strategy in October, which aims at achieving a high degree of efficiency in government departments.

Another area of the strategy seeks to create thousands of new jobs by leveraging blockchain technology to allow Emiratis, expatriates and investors to set up companies more easily.

"The strategy will result in substantial economic saving that can be reinvested in value-added sectors and will contribute to saving millions of hours wasted in entering data and ensuring their veracity," said Mohammad Abdullah Al Gergawi, Vice Chairman of the Board of Trustees and Managing Director of Dubai Future Foundation.

"It will also create new economic fields and businesses as the volume of blockchain market is expected to hit US$300 million over the course of the next five years."

The strategy is a joint project between the government's Dubai Future Foundation and Dubai Smart City Office.

Earlier this year, the Dubai Future Foundation launched the Global Blockchain Council, a public-private initiative that demonstrated the UAE's commitment to the technology.

Under the Global Blockchain Council umbrella, prominent financial institutions, technology firms and startups are collaborating on a number of pilot projects that promise to increase efficiency in processes, cut costs and create new business opportunities. Among these projects, a system called BitOasis aims at creating a blockchain platform "to secure [the] flexidesk contracts and registration process." Another project, called the Kraken Bitcoin Exchange, seeks to build a financial infrastructure for Islamic finance operations. Both pilot projects are being overseen by Dubai Multi Commodities Center Authority.

Dubai Future Accelerators Selects Two Blockchain Companies for Pilot Programs

In September, Dubai Future Foundation kicked off the inaugural Dubai Future Accelerators, a 12-week program that seeks to connect international technology startups with government entities to create prototypes and pilots for the city of Dubai.

More specifically, Dubai Future Accelerators paired 30 companies with seven of Dubai's public services: Health, Energy, Knowledge, Municipality, Police, Transport and the investment portfolio, Dubai Holding.

The program, which ended earlier this week, selected 19 out of the 30 companies to move forward to the pilot and prototyping phase. These will receive a total of Dh120 million (US$32.6 million) in investment.

Of the participating companies, 14 have already relocated their headquarters to Dubai, highlighting the city's growing attractiveness.

"The UAE has become the foremost global platform for turning the future into reality," said His Excellency, Mohammed Al Gergawi, Minister of Cabinet Affairs and The Future, and Vice Chairman of the Dubai Future Accelerators. "It is the ideal destination to materialize innovative ideas into tangible projects that have a significant impact on the economy and society — projects that can create better lives for us and for future generations."

Among the companies that made it to the next phase, Loyyal, a loyalty and rewards platform, signed a deal with Dubai Holding for a pilot deployment aimed at creating the "internet of loyalty points, promotions and rewards" by using blockchain technology. Specifically, it will seek to provide an innovative and cost effective solution to enhance and connect different loyalty programs.

The pilot will focus on the Jumeirah Group and TECOM Group, Dubai Holding's sister company, bringing together their respective loyalty schemes to enable network-effect opportunities.

"We established the Global Blockchain Council here in Dubai less than a year ago, and are already seeing impressive advancements in the uptake of this technology," commented Saif Al-Aleeli, CEO of the Dubai Future Foundation and Founding Member of the Global Blockchain Council. "We are pleased by Loyyal's progress with Dubai Points, their partnerships with the private sector, and look forward to working even closer with them as they bring the blockchain future to reality."

As part of the deal, Loyyal will be deploying its proprietary and patent-pending blockchain and smart contract infrastructure solution to re-map the way Dubai Holding's businesses interact with consumers and each other.

Alongside Loyyal, other blockchain startups that were selected for program integration included BlockApps, an Ethereum compliant platform for the development, deployment and management of enterprise blockchain applications, and ConsenSys. The largest Ethereum blockchain software company in the world, ConsenSys, will develop a real estate database using blockchain technology for the pilot program.

The 19 pilot projects are expected to create 135 job opportunities in Dubai over the next three months, which is projected to increase exponentially when the projects achieve tangible results, and the companies expand their activities.

The second round of the Dubai Future Accelerator program will kick off in the beginning of Q1 2017 and will see five additional government and private entities joining in: the Department of Economic Development, Dubai Smart Office, the General Directorate of Residency and Foreigners Affairs, Etisalat and du, both telecom operators in the UAE.
Source: Bitcoin Magazine