Harnessing Big Data to Create Smart Data for a Brighter Future
Posted On November 3, 2017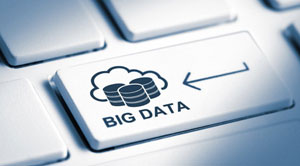 Massive amount of data flows in from various sources such as emails, user's browser history, and social media sites every day. This colossal amount of information is stored in the cloud and by analyzing this data, latest trends and patterns can be identified. This collected data, which is known as big data, has the potential to elevate enterprises to the next level. However, data analytics possess the power to shape the future by harnessing big data to provide smart data, which can be utilized to shape and improve business.

When a lot of data is acquired it is important to use the right tool to analyze it. The primary step required is to collect the relevant information for the business needs from the available data and then analyze it. Smart data provides information that will help business identify the best way to magnetize attention of the customers. After identifying the best way, enterprises will be able to arrive at a competitive pricing strategy and deliver right moves in order to stay ahead in the market.

Analytics aids to decode the available information, making it easier for the enterprises to identify where they should make investments for a brighter future of the company. Retailers and manufacturers should make it a point to leverage the abundant untapped potential present in the big data for a promising future of their company.
Source: CIO Review