Why UAE is Well-Positioned to Fend off Cyber-Attacks
Posted On January 6, 2018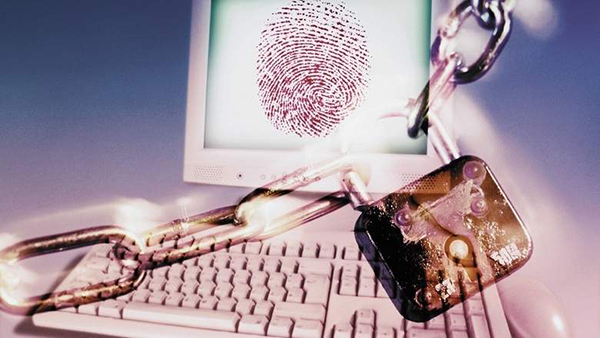 Compared to the rest of the Middle East region, the UAE is fairly well-positioned to counter cyberthreats, according to an expert at network security firm Fortinet.

"There is a lot more awareness regarding security and they are closer to the top of the curve of uptake of digital solutions. The UAE also has cyber-security legislation in place, which is a big positive," said Simon Bryden, consulting system engineer, Fortinet, told Khaleej Times.

He was speaking on the sidelines of an international media conference recently hosted by the company in Sophia Antipolis, France.

Bryden said there is some immaturity in terms of uptake of digitisation in the Middle East and also a lag in security and awareness.

"So there are a lot of opportunities for cybercriminals to take advantage of this fact in sectors like banking," he added.

"Most of these companies have very little security solutions in place today. To improve profitability and put more intelligence into industrial processes, they are now connecting these processes into the business systems. In the process they are also opening up their industrial networks to attacks," Bryden added.

Globally, he said, there used to be a lot more banking malware five years ago. These days that has dropped off simply because ransomware has become a more effective way of monetising malware.

Bryden said dumb machines can do a lot of damage and when you add artificial intelligence into that mix, imagine the kind of damage that can be done.

"As you expand the attack surface you are going to expand the number of attacks. There is a lot of discussion about smart cities not just on the GCC but globally. As soon as you start automating the running of a city you are opening up a lot of opportunities for cybercriminals. You can be sure that they are working as hard at finding the potential attack as we are trying to block them," he said.

UAE a leader in tech adoption

The adoption of new technologies differs from country to country. Looking from the GCC perspective, the UAE has always been ahead in adopting new technologies, said Patrice Perche, senior executive vice-president for worldwide sales and support at Fortinet.

"In this regard the country exhibits the same dynamics as seen in South Korea and Singapore," he added.

"The UAE and GCC are very important markets for us. It is a region that continues to invest in people. The good thing is that we can leverage the expertise of people coming from India, the source of IT in the GCC."

One of the projects that Fortinet did was Falcon Eyes for the Monitoring and Control Centre in Abu Dhabi. It is a concept developed to enhance public security and welfare by deploying networked security systems across several entities.

"The biggest challenge was not to have any latency in the speed of the traffic from the cameras to the data centre. There have been discussions how this can be applied to Dubai. It is an initiative that is quite ahead of other countries," he said.

Perche said the adoption of fibre architecture in the Middle East has been one of the fastest. "This is particularly true of the UAE and Saudi Arabia and they have been the quickest to adopt the concept of firewalls, e-mail security and sandboxing," he said.

"The difference in the UAE is that companies are moving fast in going for new architecture."

He said although there has been a bit of an economic slowdown in the region, but both private and public sector companies in the UAE are continuing to invest in security.
Source: Khaleej Times