FMI: MENA Digital Transformation to Hit 15.1% CAGR
Posted On December 27, 2017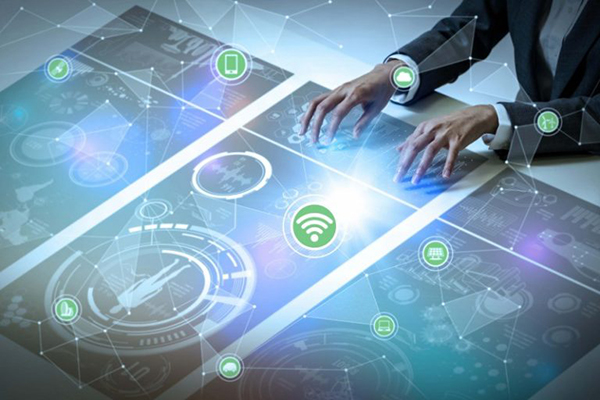 In its Digital Transformation Market: MENA Industry Analysis and Opportunity Assessment 2014–2020 report, the firm also revealed that the MENA IT market is anticipated to grow at a single-digit CAGR during the forecast period.

The contribution of the MENA digital transformation market to the overall MENA IT market is likely to increase from 10% to 16% by 2020.

Growth of the MENA digital transformation market is mainly driven by increasing need for enhanced customer experience at all levels of customer interaction points and improvised process transparency in enterprises across the countries in this region.

Countries such as the UAE, Saudi Arabia and Lebanon are increasingly introducing e-government and smart city initiatives, with the objective to transform themselves into digitally-enabled countries. This is further supporting growth of the MENA digital transformation market.

FMI analyst Vineet Kumar said, "Digital transformation across all verticals has become increasingly relevant due to increasing emphasis on enterprise mobility and smart technology enablement. Furthermore, digital transformation technologies are transforming organisations' business models, value chains, ecosystem as well as revolutionising interactions with customer through online platforms, social media and mobile devices."

The report covers two types of digital transformation offering, digital services and digital software. Digital services accounted for over half of the MENA digital transformation market share in 2014, however, this is expected to decrease by 70 basis points by 2020.

"Growing Internet penetration and social media usage in the Middle East and North Africa is expected to drive the demand for digitalisation of software and services at a double digit CAGR between 2014 and 2020," Kumar said.

The report also covers the 10 types of end-user verticals in the MENA digital transformation market.

Among the end-user verticals, banking, financial services and insurance and public sectors dominated, with over 40% share of the MENA digital transformation market in 2013.

Service, retail, energy and utility sectors are the other major sub-segments among the end-user verticals. However, the media and entertainment sector is anticipated to exhibit the fastest CAGR of 17.2% during the forecast period, followed by retail.

This growth is attributed to the shift from print to digital media, increasing penetration of smartphones and changing consumer buying habits.

Currently, Saudi Arabia has more than a 30% share of the overall MENA digital transformation market, followed by the UAE and Algeria, which account for over 10% each, according to FMI.
Source: Tahawul Tech