AI Could Fundamentally Disrupt Markets in MENA: Reports
Posted On February 12, 2018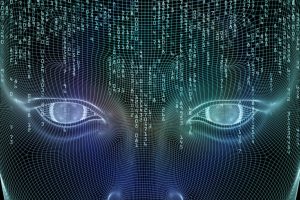 A PwC Middle East study has said that artificial intelligence (AI) will contribute $320 billion to the Middle East economy by 2030, equivalent to 11 percent of GDP.

The research indicates that there are unexploited opportunities that can elevate the impact of AI on the region's economy. It also states that the impact could be bigger if governments drove innovation and implementation of AI across businesses and sectors between now and 2030.

It said, "AI has the potential to fundamentally disrupt markets in the Middle East through the creation of innovative new services and entirely new business models. We've already seen the impact of the first wave of digitisation. With the eruption of AI, some of the market leaders in ten, even five years' time may be companies you've never heard of."

The scope of AI impacts on both the economy and society will almost certainly increase beyond 2030, so it is vital for the Middle East to be strategically placed to provide a springboard for the future.

The biggest relative gains in the region are predicted in the UAE where AI is expected to contribute close to 14 percent of 2030 GDP.

The contribution of AI estimated for Saudi Arabia and the UAE is similar to the contributions estimated for economies in Southern Europe and Developed Asia based on PwC global analysis, said the report.

In the UAE, AI is at the forefront of the government's strategic plans, the initiatives to support the development of AI places it in a strong position as one of the leaders for AI in the region, and quite possibly the world, according to a WAM report. For example, Dubai's strategies include, among others – A smart Dubai Strategy, a Dubai 3D Printing Strategy and a Dubai Autonomous Transportation Strategy.

At the sectoral level, the most significant gains in absolute terms are expected in the construction and manufacturing sector. The sector is expected to account for almost a third of the entire benefits to the region, equivalent to almost $100 billion in 2030. Relative to their size, the retail and wholesale trade sector and the public sector – including health and education – stand to experience the most significant contribution from AI, reported WAM.

Richard Boxshall, senior economist, PwC Middle East, said, "In the wake of the fourth industrial revolution, governments and businesses across the Middle East are beginning to realise the shift globally towards AI and advanced technologies. They are faced with a choice between being a part of the technological disruption, or being left behind."

"The potential for AI adoption varies by industry, the difference is driven by factors such as infrastructure and access to skilled labour, which are considered key enabling factors for AI development," he added.
Source: Tahawul Tech