Dubai Data Policies Launched to Classify 100 Per cent of Data by 2021
Posted On February 19, 2018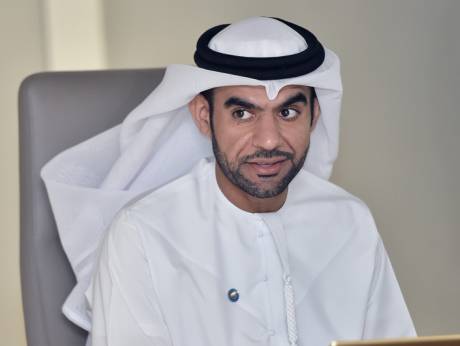 Smart Dubai aims to provide access to 100 per cent of open and shared data to public through Dubai Pulse app and online portal by 2021, said an official from the Dubai Data Establishment.
In a press conference held at Smart Dubai office on Monday, officials launched the Dubai Data Policies to classify, publish, share, use and re-use data.

Private data will not be compromised as part of the new push to provide all public data through Dubai Pulse, said officials.
Referred to as "a key component of Dubai's digital wealth", the policies aim to protect the privacy of data and individuals, while maximising data's positive economic potential.
"The policies are the second most important pillar of the data initiative following the Dubai Data Law, launched in October 2015, which works to guide a comprehensive data system and govern the collection and exchange of city data," Younus Al Nasser, CEO of Dubai Data Establishment, told reporters.

He pointed out that open and shared data will save people time in all areas of life, from government services and transactions, to selecting the perfect school for their child.
On its www.dubaipulse.gov.ae web portal, more than 71,000 clicks on the data available was reported in a period of five months, said Al Nasser.
The types of data on the portal include; open data that does not contain any confidential information, and can be shared with the public without access fees. This can include data such as the number of accidents in Dubai, or number of trade licences.
Meanwhile, shared data, will include confidential data that includes information, which can identify an individual. This type of data will only be available to government departments and used for smart services and registration purposes with the aim of eliminating tedious registration processes and the use of paper.
However, sensitive data will be provided with limited access to specific government departments.
Aiming to maximise the economic impact of data in the next few years, commercial data will also be available to the public for a fee.
"Through the classification process, we are continuously adding data to the 800 sets of already classified data," said Al Nasser.
He pointed out the policies help amplify the economic impact of data, which is expected to reach Dh10.4 billion per year as of 2021, according to the Dubai Data Economic Impact Report.
"The same report revealed that by opening and sharing 100 per cent of government data, Dubai stands to generate an additional value of $6.6 billion (Dh24.2 million)," said Al Nasser.
The Dubai Data policies project is set to advance Smart Dubai's mission to make the city the happiest and smartest city in the world, according to officials.
"It aims to achieve that by harnessing the value of data to facilitate a seamless exchange of information, promote innovation and knowledge, inspire trust, and promote governance," explained Al Nasser.
He also explained that these policies set another milestone in Dubai's journey towards empowering the deployment of artificial intelligence, which is the foundation upon which all services, sectors and future infrastructure will rely.
Source: Gulf News