UAE-based dnata to focus on AI-enabled travel experiences
Posted On December 28, 2018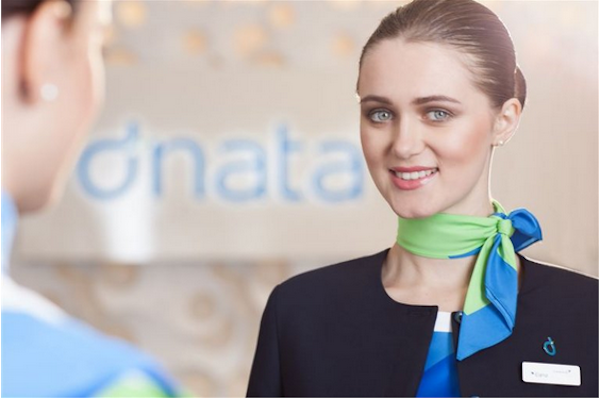 Dnata has that it acquired a majority stake in bd4travel (Big Data for Travel), a tech company that provides artificial intelligence(AI)-driven IT solutions to online travel agencies.

Based in Germany and the UK, bd4travel's services were designed specifically to meet the challenges of the travel industry.

According to dnata, the acquisition demonstrates its commitment to applying state-of-the-art technologies to improve efficiency and customer experience. With its investment in bd4travel, dnata further enhances its operations and offering to bring significant benefits to its stakeholders in the travel industry.

"At dnata we are constantly looking for ways to embrace innovation and new technology to maximise efficiency and ensure service excellence," said Iain Andrew, Divisional Senior Vice President, Travel Services, dnata.

The company's sophisticated algorithms allow online travel agencies to engage with anonymous customers and personalise their shopping experience in real-time, recommending the most relevant products, services and content to them.

Running more than 40 separate sites, bd4travel currently serves leading travel organisations in 17 markets. The company's innovative solutions have been recognised with several prestigious industry awards.

"The processing of big data and the application of artificial intelligence-driven digital customer interactions represent major competencies of future-proof organisations," said Andrew. "With their outstanding, scalable technology, expert team and proven business model, bd4travel offers solutions for both. Our investment in bd4travel will help us further optimise our processes and, by taking a world-class technology to a global level, deliver more value to the travel industry."

bd4travel will continue to develop its award-winning platform to create more value for its customers, while broadening its reach across the globe with dnata.

Andy Owen Jones, Founder of bd4travel, said, "This majority acquisition by dnata is a major milestone for bd4travel, which will enable us to grow our AI-led solutions and bring this technology to more customers especially within the airline world. We are excited by the prospects of working with dnata, with their international reach and their commitment to investing in the best technologies in the travel industry. This is the start of a powerful collaboration."

The acquisition is effective immediately, with no interruption to the services offered by bd4travel. The business will continue under the bd4travel branding.

The parties have agreed not to disclose the details of the acquisition.
Source: Tahawultech