First round of Smart Data Summit 2019 speaker lineup announced
Posted On December 19, 2018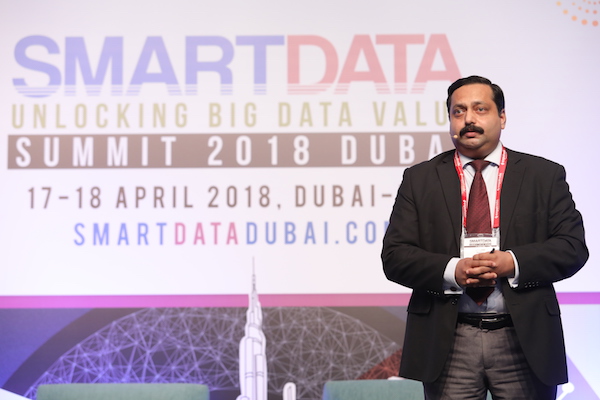 Expotrade Global has announced the first wave of speaker lineup for its 6thAnnual Smart Data Summit 2019, taking place on 15 and 16 April 2019 at Sofitel Dubai The Palm Resort & Spa. Under the theme, 'Driving Customer Insights and Business Performance through Big Data Solutions', this two-day event will feature sessions from subject matter experts from the world's top organizations and this region's leading companies.

The summit will feature over 40 C- level executives, business heads from the marketing, big data, analytics, IT, and security divisions across the hospitality, transport, retail, telecom, e-commerce, banking, and real estate sectors. Barry Judge, General Manager – UAE, dubizzle.com; Matthieu Guinard, CEO, Glambox; Akram Assaf, Co - Founder and CTO, Bayt.com; Mehdi Oudghiri, Co-CEO and Co-Founder, Eyewa; Ulugbek Yuldashev, Founder – CEO, AWOK.com; and Abdellatif Waked General Manager – MENA, Uber will participate in a panel discussion on predictive analytics driving the ecommerce market.

Dikdyuti Sen, Chief Marketing Officer, Talabat; Flavio Leoni, Vice President Sales, Distribution, Marketing & Loyalty, AccorHotels; Mats Carrgard, SVP Business Performance, Virgin Mobile; Namrata Balwani, Head - Digital Marketing & Analytics, Landmark Group; Shabir Momin, MD & CTO, ZengaTV.com and Safiuddin Syed, Director of Digital Marketing, Hyatt Hotels, Dubai will participate in a panel discussion that focuses on personalizing data leads to customer engagement and how marketers can leverage this.

With the widespread availability of data and information in the cyber world, the element of security certainly needs to be addressed and industry leaders Noora Al Ahbabi, Chief Information Security Officer, Ministry of Economy, Venu Sriraj, Chief Information Security Officer, UAE Exchange, Shiju CS, Head of IT Security and Network, Lulu Group; Brian Byagaba, Head Of Information Security, Commercial Bank International; Amit Mehta, Director - Regional Head of Security, Mastercard; and Biji Scaria, Director Data Security and Privacy Management, du will delve into a discussion on organizations' preparedness in dealing with security breaches along with the policies in place to govern security.

Industry experts Chris Vaines, Global Business Intelligence Manager, Flemingo International; Taneesha Mohandas, Head of Strategy and Business Intelligence, Eyewa; Rajshekhar K, Head - Database & BI, Dubai Duty Free; Budoor AlAmoudi, Director - Business Intelligence, Jumeriah Group; Saurabh Kapoor, Director- Customer Insights & Analytics, Emaar; and Nicola Hobson Langley, Regional Head - Retail Banking and Wealth Management, HSBC Bank Middle East will share insights on the role of analytics in customer engagement and how predictive or prescriptive analytics is transforming the retail industry.

The panel on the use of data strategy and its importance will see Mike C Lovett, Lead Architect - Enterprise Information Architecture, Etihad Airways; Hussain Al Fardan, Head of Innovation Centre & Strategy, Dubai Customs; Hatem Elsherif, Head - Data Analytics, Federal Competitiveness and Statistics Authority; Kenan Atalay, Head - Digital Analytics, Al Tayer; and Nisrine Elhauz, Chief Specialist -Data Management, Roads & Transport Authority engage in a discussion.

Across two days, the summit will cover 20 topics focusing on the power of data analytics to drive business growth.
Source: Eye of Dubai