US cyber-security company Forcepoint aims for double-digit growth in Mena
Posted On September 28, 2019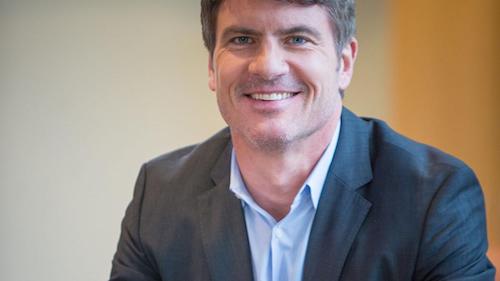 The company's regional customers are active in financial services, telecoms, retail, energy, manufacturing and oil and gas

Forcepoint is aiming for double-digit growth in its Middle East and North Africa business as the US cyber-security company plans to expand its presence in Saudi Arabia and the UAE – the two biggest Arab economies.

The cyber-security market was valued at $6.24 billion (Dh22.9bn) in the Mena region last year, according to Mordor Intelligence, which forecasts compound annual growth in the market of 15 per cent over the next five years.

Forcepoint opened its data centre in Dubai in February. The company, which is owned by US defence contractor Raytheon and private equity firm Vista Equity Partners, recorded net sales globally of $156 million in the second quarter, up 5 per cent year-on-year.

"Mena was our fastest-growing region last year … business volume grew more than 20 per cent. This financial year will also touch double-digit growth in our net sales," Matt Moynahan, chief executive of Forcepoint, told The National.

Forcepoint generated 55 per cent of its revenue in international markets last year, and the company sees huge scope for growth in the Middle East.

"The US is already a mature [market] while Mena is a new growth market … especially the UAE and Saudi Arabia, which are home to some of the biggest regional companies with global linkages. We will be investing in expanding our presence there," said Mr Moynahan, without disclosing investment figures.

The company said the rapid digital transformation taking place in the region makes it more prone to cyber attacks as user activity is as high as anywhere else in the world but "IT security is a little behind in Mena", Mr Moynahan said.

"For example, in data privacy, we don't see the regulatory environment [in Mena] as we have in Europe," he added.

The company's regional customers are active in various industries including financial services, retail, energy, telecoms, manufacturing and oil and gas.

Mr Moynahan said most cyber attacks are "invisible, hard to detect and people sitting inside the organisation are the weakest link".

Forcepoint, which has 15,000 clients globally is using behavioural analytics to thwart cyber attacks. Its software tools analyse systems habits of users and then apply algorithms to weed out threats, "whether it's about clicking on some nefarious link or about the information that they have in their heads when they left the company".

In its latest survey, Forcepoint said more than half of Middle East organisations are not using behavioural analytics to identify and prevent cyber attacks, even though 90 per cent of them said this is a crucial step to effectively stop breaches.

Safeguarding confidential data from cyber criminals is also an uphill task for many enterprises, said Mr Moynahan.

"Data could be in the form of seismic and drilling information in oil and gas or intellectual property and software designs in IT and manufacturing sectors, or military secrets."

The average cost of data breaches in the UAE and Saudi Arabia is $5.9m this year, a 12.4 per cent yearly increase, according to a report released by IBM Security in July. This amount is second only to the US, which has the highest total average cost of data breach, at $8.19m.
Source: The National