UAE's digital strength clicks
Posted On September 26, 2019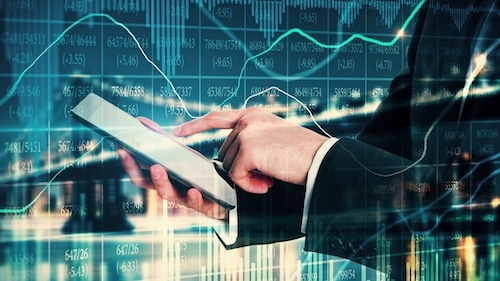 The UAE registered improvement in knowledge, technology and future readiness.
The UAE jumped five places to 12th position in the IMD World Global Digital Competitiveness rankings, thanks to improvements in capital availability and supportive regulation for technology development, helping the nation maintain its top spot in the Arab world.

Importantly, the UAE registered improvement in all key factors - knowledge, technology and future readiness. Almost all sub-factors saw an improvement as well, with the UAE proving several overall strength points landing first in international experience, immigration laws, wireless broadband, use of big data and analytics, agility of companies, public-private partnerships and business opportunities, according to IMD World's latest data released on Thursday.

Dr José Caballero, senior economist at the IMD World Competitiveness Center, said the UAE improved in all digital factors. "At the sub-factor level, it improves in training and education, regulatory framework, capital, technological framework, adaptive attitudes and it integration. At the indicator level, the largest improvements are in the availability of digital/technological skills, prioritisation of employee training, the easiness of starting a business, protection of intellectual property rights, the effectiveness of the banking and financial services in terms of supporting businesses, communications technology and e-participation," he said.

Dr Caballero suggested that further improvement in the UAE's ranking can come under scientific concentration particularly in aspects related to research and development such as total expenditure on R&D as percentage of GDP, total R&D personnel per capita, and R&D productivity by publication.

"Also, under-training and education, total public expenditure on education, higher education achievement, pupil-teacher ratio [tertiary education],and graduates in Sciences can also be targeted for improvements in the UAE's ranking," he added.

Hamad Obaid Al Mansoori, director-general of the Telecommunication Regulatory Authority, said technology today is the cornerstone of the economic and social development strategies and plans adopted by the world's advanced economies.

"Innovation is the key for success and cooperation among individuals, federal and local government entities in the development of solutions, and future foresight plays an accelerating role of this innovation and thus improve the country and society."

Al Mansoori also emphasised on the task of executive teams for competitiveness indicators, which consists of representatives of numerous federal and local government entities, responsible for enhancing the country's position in economic and social indicators in general, and the digital competitiveness index in particular, as this indicator reflects the progress in digital and electronic transformations represented in artificial intelligence projects and big data to support and develop smart government services and build smart cities.

Jyoti Lalchandani, group vice-president and managing director for the Middle East, Turkey and Africa at IDC, said improving the UAE's digital competitiveness is essentially centered around its ability to adopt and explore digital technologies leading to the transformation of government practices, business models and society in general.

"I believe that the country needs to put in place effective measures to attract world-class talent, set higher standards for training and education, as well as benchmark against global best practices around regulatory and technological frameworks," he said.

Regionally, the UAE is followed by Qatar at 31st, Saudi Arabia at 39th and Jordan at 50th. Saudi Arabia's ranking improved three places while Jordan jumped five positions.

Globally, the US held on to the top spot, with all top five economies in the index unchanged: Singapore, Sweden, Denmark and Switzerland.

In the top 10, the Netherlands, Hong Kong and South Korea moved up (sixth, eighth and 10th, respectively). Norway dropped to ninth and Canada fell from 8th to 11th.

Several Asian economies advanced significantly in the ranking compared to 2018. Hong Kong and Korea entered the top 10 while Taiwan and China moved up to 13th and 22nd, respectively. All these countries experienced marked progress in their technological infrastructure and the agility of their businesses. Further down the ranking, India and Indonesia jumped four and six positions, respectively, supported by positive results in talent, training and education as well as the enhancement of technological infrastructure.
Source: Khaleej Times