Middle East's Digital Transformation to Get Boost from Intel Innovation Centre
Posted On November 5, 2019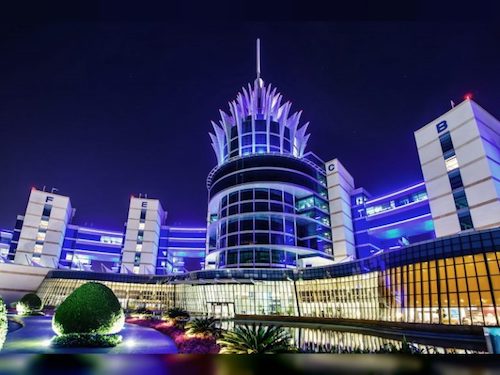 The Dubai Silicon Oasis (DSO) in partnership with Intel has announced the launch of a new phase of the Intel Innovation Centre. Dubai Technology Entrepreneur Campus (Dtec) will host the new phase. Notably, Dtec is DSOA's wholly-owned tech incubation center.

The Intel Innovation Center's new phase will directly be aligned with "Project Mustakbal." Project Mustakbal is an initiative by Intel that seeks to boost the Middle East's digital transformation.

The center will be a hub for future technological development in the region. The developments will feature artificial intelligence (AI), Blockchain, Video analytics, and Autonomous Driving. The core offerings of the center will cover three categories – Market-ready Solutions, Intel Select Solutions, and Intel Technology Showcase Demos.

Eng. Muammar Al Katheeri, Executive Vice President of Engineering and Smart City at DSOA quoted, "Four years ago, we launched with Intel the region's first Internet of Things (IoT) ignition lab that has already added significant value to tech start-ups and entrepreneurs in the UAE. Today we celebrate our partnership with Intel as we step forward together into a new milestone through the inauguration of the Intel Innovation Center that has found an ideal home at DSO. With its dynamic mix of business partners and boasting an environment that fosters the entrepreneurial spirit, DSO continues to push the boundaries of technological innovation."

He further added, "As digital transformation continues to disrupt our business environment; we support the UAE leadership's vision to realize a knowledge economy. We firmly believe that this center will serve as a creativity and innovation simulator for tech startups and entrepreneurs to develop new disruptive ideas in the digital field that will continue shaping a tech-enabled future."

According to IDC or International Data Corporation, the total spending in ICT (Information and Communication Technologies) for digital transformation is witnessing a 12 percent growth year-on-year.

Additionally, McKinsey & Company's analysis implies that an integrated digital market across the MENA region is expected to see 160 million potential digital users by 2025 and contribute up to 3.8 percent – approximately US$95 billion – to the gross domestic product (GDP) annually.

Moreover, digital transformation will potentially affect inclusion and poverty reduction while improving access to and quality of healthcare and education and cut down on CO2 emissions. This will subsequently improve the economic scenario of the region.

Specifically, the Intel Innovation Center will be lending support to accelerate the digital transformation of UAE businesses. It could have far-reaching impacts on the wider startup and small and medium enterprises ecosystem. The industry is excited to witness how businesses will continue to benefit from the collaboration between DSO and Intel.
Source: Analytics Insight