UAE at the forefront of blockchain adoption
Posted On December 7, 2019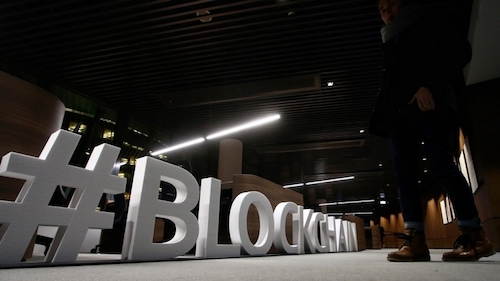 The main purpose of a blockchain technology is disintermediation, which means removing the intermediary between two people or two transactions together.

Dubai determined to launch initiatives and strategies to create future opportunities for blockchain-based transformation

The UAE is one of the leading destinations for innovators and entrepreneurs in the blockchain space. The nation nurtures a robust blockchain tech innovation ecosystem by welcoming the newest and most forward-thinking blockchain startups from around the world.

The Dubai Future Council for Blockchain launched the Dubai Blockchain Policy at the ninth Smart City Expo World Congress in Barcelona recently. Its launch complements Smart Dubai's efforts to implement the Dubai Blockchain Strategy, which was launched in 2016. The strategy seeks to make the Dubai government the first in the world to conduct 100 per cent of applicable transactions via blockchain by 2020.

Marwan Al Zarouni, CEO of Dubai Blockchain Centre and member of the Dubai Future Council for Blockchain Technology, said: "The adoption of blockchain is so far very impressive we currently have 40 projects in the pipeline in different sectors from both the government and private sectors. The new projects are piloted in new areas using artificial intelligence and the Internet of Things."

The council is tasked to share knowledge and vision for blockchain technology and to find solutions to various foreseeable challenges for its adoption. The council is also responsible for launching initiatives and strategies to create future opportunities for blockchain-based transformation.

Al Zarouni's role in the council is to study the impact of blockchain technology as well as explore the factors that can make multi-stakeholder projects succeed or fail. He is also studying the best approach to cryptocurrency and digital asset adoption and risks and opportunities that are associated with regulating it.

Prior to his role in the council, Al Zarouni founded the Middle East's first innovation hub for blockchain technology. The hub, the Dubai Blockchain Centre, was inaugurated in May 2018 and aims to bring together thought leaders, developers, investors and educators.

The main purpose of a blockchain technology is disintermediation, which means removing the intermediary between two people or two transactions together.

"Blockchain is a promising technology that is going to create more trust and better efficiencies in the way value is being exchanged between parties. It is a technology that uses cryptography, it uses math and it uses a very complex process of creating code which we call it mining codes to create secure transactions," said Professor Sid Ahmed Benraouane, who advises the Dubai government on innovation, digital transformation and future foresight.

Prof Benraouane, points out that blockchain technology provides a secure environment for transactions or any exchange of value whether it is money, gold, information, legal document or data.

In 2018, the UAE government launched the blockchain strategy and the goal was to specifically focus and capitalise on all the technologies that are emerging in order to be able to allow for government processes and government administrations and government structures to be transformed around 50 per cent of their transactions into a blockchain platform.

Prof Benraouane said: "Blockchain technology will help in saving time, saving cost, reducing the wait time for people waiting to see their transactions and I think the estimate is that the UAE government is expected to save around Dh11 billion in terms of transactions and how you process different documents from different administrations and different agencies. I think around Dh400 million savings in terms of what we print, in terms of documents, and I think around 77 million working hours annually."

"Those are huge savings, huge efficiencies that you are injecting into government structures and system and when you remove all that bureaucracy in the system, of course you gain better well-being, customer satisfaction and customer happiness."

The DGCX Group is currently working with a number of organisations looking at various blockchain solutions for implementation within the organisation. Tobias Young, head of product development and strategy, at the Dubai Gold and Commodities Exchange, said: "In 2020 I think we are going to see greater adoption of blockchain technology within the UAE, leading to a stronger and ever more inclusive ecosystem. We are already seeing a number of blockchain companies set up in the UAE and this is likely to continue to grow as regulatory frameworks in both the blockchain infrastructure and digital asset sectors become more established."

Government entities explore, implement blockchain technology

Blockchain adoption in the UAE has been significant since 2016 in both the private and public sectors. Over 40 government entities are in various stages of exploration and many have implemented the technology in production. Several major banks in the UAE have piloted their own applications and also joined forces to address collective pain points. Overall, blockchain engagement in the UAE has been comprehensive.

Mark Balovnev, partner at Accelliance, said: "Since being invited to the UAE in 2017 we have worked on a number of implementations for public and private organisations and have gone live with several, particularly in the education sector. This year we published a report with the Smart Dubai Office on how to navigate blockchain implementation with a detailed analysis of common challenges and learnings from projects with recommendations for successful implementation. As part of our ongoing work we have surveyed over 100 stakeholders from over 60 organisations exploring blockchain in the UAE and have positive visibility over ongoing initiatives in the country."

Disruption in key economic sectors

The key pillars of the UAE economy are oil and gas, tourism, real estate, finance and banking and transportation and logistics. If we consider these verticals the application of blockchain suits all of them perfectly.

Adnoc and IBM are working on using hyperledger blockchain to bring efficiencies right from oil production till it is sold. Similarly, tourism can benefit from the adoption of blockchain where visa and immigration processes can be brought on a private blockchain which can track consumer behaviour, resulting in faster visa processing time and immigration facilities.

Real estate is another segment where some perfect usage of blockchain can be established. Whether it is ownership or lease arrangements, blockchain can take away many problems or inefficiencies that this industry currently suffers from.

Transportation and logistics is such an important sector for UAE business and economy. The UAE has become an import and export hub between East and West and between Asia and Africa.

Abu Dhabi Global Market is at the forefront of crypto assets and digital securities regulations. The crypto assets regulatory framework was published last year and digital securities regulations came in September this year. Both regulations are attracting good interest, demonstrating the need and demand for such ecosystems.

Arshad Khan, co-founder and CEO of Arabian Bourse, said: "The future is going to witness a massive disruption with the adoption of blockchain. The blockchain revolution will bring in a change that will recreate our economy controlled by human capitalism or computer democracy."

Khan added: "This will also see new business leaders to emerge. Someone who is at the forefront of adoption of these new futuristic technologies will be the winner. Be it the largest corporations of the world or an entrepreneur who creates that innovation from his garage, will be the future of the economy."

Innovative projects in the offing

There is a vehement involvement from governments, banks and blockchain startups who are working together to launch innovative projects.

"The UAE can be a prime example to other nations that want to leverage blockchain to achieve economic success. There is no doubt that the UAE is at the forefront of blockchain adoption. Dubai has a very active business technology ecosystem in that the country is already probing the purpose and significance of blockchain and every emerging technology in the market," said Mohammed Saleem, founder and CEO of Trescon, which hosted its flagship event World Blockchain Summit in the UAE.

"The UAE is turning out to be a popular destination for blockchain as the government has already set a target or an index to bring 100 per cent of government transactions on to the blockchain by 2020," added Saleem.

"With currently more than 30 blockchain projects in the pipeline in areas such as identity, visa processing, land registry, and health care and more, I think 2020 will be a very exciting year for the adoption of more blockchain-based ventures for governments and enterprises."
Source: Khaleej Times