Summit Agenda
---
---
08:00 - 09:30
REGISTRATION & WELCOME COFFEE
09:45 - 09:50
Welcome Address by the Guest of Honor
10:00 - 10:20
Fueling The Happiest City on Earth

Overview of Smart Dubai's vision and roadmap
Implementing an effective open and shared data governance program
Discussing the role of emerging technologies – Blockchain AI, IoT – And how data plays a key role in empowering these technologies

Younus Al Nasser, Assistant Director General, Smart Dubai

10:20 - 10:40
Fireside Chat: Regulator vs. Technology Provider – Perspectives on the Changing Economic Dynamics with Data and Upcoming Technologies

Seth Dobrin, VP and Chief Data Officer of IBM Analytics WW, IBM
Younus Al Nasser, Assistant Director General, Smart Dubai

10:40 - 11:00
Analytics and AI – Bringing it All Together
Today's challenge is disrupt or be disrupted
ML & AI will not replace managers – But managers who use ML & AI will replace those who don't
Data is the new oil, an elusive journey for most

Mostafa Zafer, Director - Analytics MEA, IBM

11:00 - 11:20
Insights that Connect….Ideas that Fly
Creating MEaningful experiences by humanizing AI
AI first approach for building analytics platforms that sense, learn, infer & interact
Unleashing the power of crowdsourced data science

Shekaran Sury, Global Head of Analytics Consulting, Wipro

11:20 - 11:50
NETWORKING COFFEE BREAK & VISIT TO NETWORKING LOUNGE
11:50 - 12:10
Walking in the Shoes of the Aldo Consumer
Come listen to the reasons why it is so important to have a complete view and understanding of your consumers. Zack is going to walk you through a new initiative at Aldo around the 360 view of their consumers. With nearly 200 million consumers visiting Aldo stores yearly it was time for us to get a little more intimate with each and every one of them. Learn about big data, analytics, data governance, architectural and cloud strategies to support this impressive initiative as well as the challenges with such a large and complex deployment.


Zack Hazim, Director, Global Enterprise Architecture, BI and Shared Services, ALDO

12:10 - 12:30
Insights Rush: A Survival Guide for Businesses in Artificial Intelligence Era
1849's gold rush vs our time's insight rush
What is needed to be successful?

Celal Kavuklu, Head of Business Solutions, Middle East & Turkey, SAS

12:30 - 13:20
Interactive Panel Discussion: From Big Data to Vast Data – Exploring the Future of Data
Unraveling real-time analytics to improve your organization's bottom line
Data in motion – Relying on smaller, more actionable data to create business value
Time-to-insight – Unlocking value using fast data capabilities

Anshul Srivastav, Chief Information Officer, Union Insurance
David Ashford, Chief Information Officer, The ENTERTAINER
Kumar Prasoon, Group Chief Information Officer, Al Safeer Group
Mahesh Mirchandani, Chief Information Officer, Cigna Insurance
Sebastian Samuel, Chief Information Officer, AW Rostamani Group
Tamer El Sawy, Hybrid Cloud Business Unit Executive, MEP, IBM

13:20 - 14:20
NETWORKING LUNCH
14:20 - 15:10
Interactive Panel Discussion: Who Wants to be a Chief Data Officer? Understanding How to Boost Revenue with Real-Time Analytics
Managing the organization's data ecosystem; driving data-driven transformation
Data proliferation: Nurturing a data culture within the organization
Bringing order to all the chaos: Implementing a data strategy

Abboud Ghanem, RVP, MEA, Alteryx
Joel Farvault, Head of Data, AXA Insurance
Louise Blake, Head of Data, Tajawal and Almosafer
Mouwafac Sidaoui, Professor, Department Chair of Business Analytics, University of San Francisco, California, USA.
Shafique Ibrahim, Group Head of IT, Al Fardan Group

15:10 - 15:30
Make Your Data Count
The cognitive revolution and the data tsunami
Getting the plumbing right: Data governance and data strategy
Data monetization case studies: Supply chain optimization, workforce analytics, process mining

Amit Ray, Managing Director - Data Analytics, Protiviti

15:30 - 16:20
Interactive Panel Discussion: What is Your Customer Data Worth? Data Monetization – A Revenue Generator
Operationalizing insights from the data – Driving improved business processes, better operational efficiency and enhanced customer experience
Leveraging market opportunity by using real-time data to monetize services
Transactional data redefining the banking industry with personalized products and solutions

Abdessamad Aqdim, Head of Data Science, Analytics & Insights, Middle East Broadcasting Center
Alejandro Carbon, CEO, Beam Portal LLC
Dr. Dhrupad Mathur, Associate Professor in IT Management, S P Jain School of Global Management, Dubai UAE
Faisal Ali, Group Head - IT, Deyaar
Kathy Shen, Founder of HarirData, Associate Professor in Information Systems, University of Wollongong in Dubai
Maha Muraish, VP / Data Monetization and Digital Channels, Etisalat

16:30 - 17:00
REFRESHMENTS & VISIT TO NETWORKING LOUNGE
09:20 - 09:50
NETWORKING & MORNING REFRESHMENTS
10:00 - 10:20
Case Study on Anti-Money Laundering: Shift from Rule Based solution to Artificial Intelligence/Machine Learning Driven Solution

What we have seen in banks
Large amount of false positive alerts generated by rule based system
A lot of time is spent by humans in analyzing false positive alerts
Manual effort of checking various external systems like Down Jones, Watch list etc
Lack of real time data processing, transaction monitoring and historical analytics
Objective of the talk
Case study on how to implement a next generation solution (AI/machine learning based) for anti-money laundering


Safdar Hussain, Head of Data Science and Artificial Intelligence, Ex-Abu Dhabi Commercial Bank

10:20 - 10:40
Accelerate the Future – Enabling the Most Advanced AI Platform in the Industry
Creating a competitive edge in any industry – Unlock the value of data
Being smart – Investing in the right infrastructure for AI
The importance of building an end-to-end data pipeline

Joshua Robinson, Founding Engineer - Flash Blade, Pure Storage

10:40 - 11:00
Exploring the Analytics Services in Government Sector with Case Study Presentation of the Labor Market
Government and private sector readiness for analytics services
Type of analytics services DRC provides
Is it difficult to start developing analytics services in my organization?
Case study – Application of advanced analytics in labor market

Fahad Alsaawi, Analytics Consultant, Digital Research Company

11:00 - 11:20
Big Data-Driven Public Policy: Potential, Limitations and Concerns
How can societal big data contribute to public policymaking?
What are the limitations and concerns in the MENA region?
What are the enablers of (big) data-driven policymaking?


Fadi Salem, Director of Research & Advisory, Mohammed Bin Rashid School of Government

11:20 - 11:50
NETWORKING COFFEE BREAK & VISIT TO NETWORKING LOUNGE
11:50 - 12:10
Big Data and Social Sciences
Big data as a resource for social sciences
Twitter and the human behaviour
Benefits, pitfalls, biases and decision making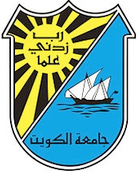 Eiman Al Shammari, Assistant Professor - College of Computing Sciences and Engineering, Kuwait University

12:10 - 13:00
Interactive Panel Discussion: Exploring the Full Potential of Mobile Business Intelligence
Utilizing mobile BI to bringing success and performance to businesses
Delivering real time data: Business intelligence on the go
Delivering actionable insights: Innovating with information

(Ghana)shyama Mahanty, Senior Director, Global Data Science, CEMEA, VISA
Abhijit Sharma, Assistant Vice President, Landmark Group
Alessandro Casuccio, Customer and Marketing Analytics Lead, Careem
Bahaa' Awartany, Head of Business Intelligence - Personal Banking Group, First Abu Dhabi Bank
Budoor Al-Amoudi, Director of Business Intelligence and Analytics, Jumeirah Group
Mohamed Tahoon, BI Developer and Visualization Lead, Dubizzle

13:00 - 13:50
Interactive Panel Discussion: Merging Big Data & the Upcoming Technologies
Big data driving rapid breakthroughs in blockchain and artificial intelligence (AI)
The next wave of business intelligence for the data driven enterprise
Big data trends that will shape customer happiness in 2018

Akram Assaf, Co-founder and CTO, Bayt.com
Alexandar Williams, Director, Future Economy - Corporate Strategic Affairs Sector, Dubai Economy
Elias Aad, Vice President, Head of MENA Government Business - Principal, Advisory, Mastercard
Fadi Salem, Director of Research & Advisory, Mohammed Bin Rashid School of Government
Richard Dib, Head of Business Development, Smart Dubai
Safdar Hussain, Head of Data Science and Artificial Intelligence, Ex-Abu Dhabi Commercial Bank

13:50 - 14:00
PRIZE DRAW & MC CLOSES
14:00 - 15:00
NETWORKING LUNCH
Agenda is subject to change