Big Data Analytics Shaping the Telecom Sector
Posted On December 1, 2015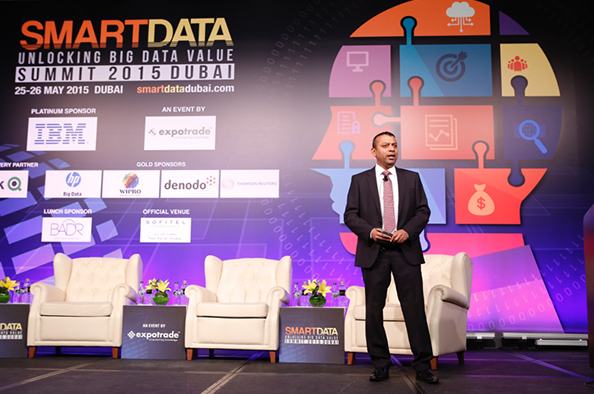 With the proliferation of technology and the rapid adoption of devices in an organization, all business functions generate an immense amount of data. The explosion of data is bound to continue and grow exponentially in the next few years. In this scenario, organizations across sectors are investing heavily in implementing big data technologies that provide access to real-time predictive insight that enable companies to improve business processes, develop and customize information to achieve maximum revenue growth.
According to industry reports, it is expected that there will be 50 billion internet-connected devices by 2020, with the fastest growing telecommunications industry being in the Asia-Pacific and Africa regions. In the Middle East, the adoption of smartphones has grown considerably, with this region being considered as the world's second-largest mobile phone market. Drastic reduction in price points of mobile devices and cost-effective mobile broadband services have played a significant role in the growth of this form factor.
Big data is driving organizations. Deploying big data solutions to derive the veracity, velocity, variety and volume of data, provides companies with a wealth of information about their target audiences' preferences and patterns. While an industry report indicates that the global big data and analytics market is expected to reach $125 billion worldwide by the end of this year, another study estimates that the global big data and analytics market in the telecom industry is expected to grow at a CAGR of 28.28 percent over 5 years, the period of 2013-2018.
Armed with a variety of structured and unstructured data from sources such as phone calls, text messages and web browsing records etc, telecom operators have a high value use for big data and advanced analytics. Telecom companies are utilizing the power of big data to derive information that will simplify the data integration processes, enhance customer experience and sufficiently increase network efficiency.
Businesses are embracing technological solutions to increase their efficiency and enhance competitive advantage like never before. The Middle East region has been at the forefront of big data deployments. Data-driven companies are investing heavily in solutions that will help add value and provide benefits to improve operations and transform the way companies do business.
Harnessing the power of big data and its associated technologies, telecom companies have the power to process and analyze large amounts of real-time customer data quickly and generate customer-focused products and services.
How big data will help telecom providers boost their businesses will be discussed at length at the 3rd Annual Smart Data Summit that will be held on 23-24 May 2016 at Sofitel Dubai The Palm Resort & Spa. For more information regarding the event is available at http://www.smartdatadubai.com. Follow the Summit on social media with the hashtag #SDATAS2016.