Retail Industry Boosting Customer Loyalty Using Big Data Analytics
Posted On January 6, 2016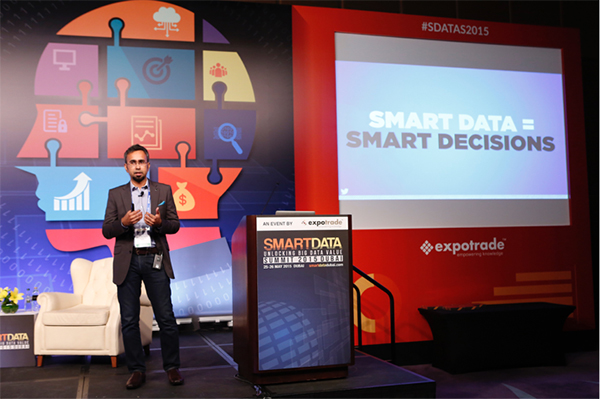 Globally, the retail industry has modernized. It has embarked upon a new trend. With a plethora of options available in both brick & mortar stores and online shops, retailers are constantly vying for consumers' attention. The need to deliver a seamless and superior customer experience has become imperative. Companies are now going the extra mile to offer personalized and smarter retail customer service experience.
By harnessing the power of big data, retailers have access to a massive amount of data and utilize it to drive significant change, discover improvement opportunities and gather crucial business insights. Retailers are able to monitor customer buying behaviour in real time through multiple sources of data– social media, existing customer record and web browsing patterns - available at their disposal. Armed with a colossal amount of structured data, retailers are able to assess individual customer preferences, optimize merchandise selection and share customized information to capture their interest.
Mr. Brad Hariharan, Regional Director, Expotrade Middle East, said, "The adoption of technology has changed the fundamentals of retail. To stay relevant and meet the needs of today's empowered consumer, retailers are equipping themselves better to offer consumers personalized information and services that in turn will drive brand loyalty. Big data is a game changer in the retail segment."
In a bid to deliver real-time, impactful and relevant customer experience, retailers across the globe are using analytics and data integration tools that efficiently and effectively help redefine a consumer's overall shopping experience. It is interesting to note how retailers are leveraging big data to increase customer engagement and drive ROI.
In the Middle East, retail has been one of the fastest-growing sectors. While a recent report indicates UAE is ranked as the eighth most attractive market globally for retailers, a research report by another organization points out that the GCC retail sales are expected to reach US $ 284.5bn. The retail market in the region is driven by a significant rise in purchasing power and increased penetration of international players.
He further added, "Simply put, by far the most important element that plays a critical role in establishing customer loyalty is by ensuring customers have a memorable experience at the retail outlet. To adhere to this basic need, retailers are introducing new features and transforming their customer's shopping experience."
Using big data analytics to predict customer buying behaviour thereby influencing decision making is one of the key topics that will be discussed at length at the 3rd Annual Smart Data Summit that will be held on 23-24 May 2016 at Sofitel Dubai The Palm Resort & Spa. More information regarding the event is available at http://www.smartdatadubai.com. Follow the Summit on social media with the hashtag #SDATAS2016.