Dubai Moves to Create Smart City Index with UN
Posted On May 9, 2016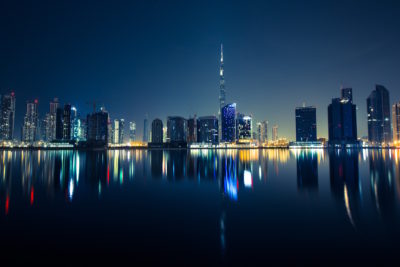 Dubai is known for luxury living, high-priced sports cars, and architectural marvels. After this past week, it might also be known as the city that literally set the standard for smart cities, worldwide.

Smart Dubai, a government office dedicated to turning Dubai into a smart city, has recently completed its pilot phase which it began in April, 2015 for the Global Smart Sustainable Cities Index with the International Telecommunication Union (ITU).
The ITU is a United Nations-run agency for information and communication technologies. It is currently working to build a Smart City Index which includes cities that have met a set of key performance indicators measuring a city's performance in three primary categories: economy, environment, society and culture.

It is the goal of this project to encourage cities to transform themselves into sustainable and technologically capable communities, improving quality of life for its residents while maintaining a standard of sustainability in an effort to combat climate change.

Since April of last year, Dubai has undergone a series of technological transformations that include setting a technological plan of action to have city services and facilities easily accessible, creating a system that enables smart devices and infrastructure to communicate freely with control centers, improving technology used in the areas of education, transportation, utilities, new construction, and improving interoperability.

Dubai working with UN on indexing efforts

The first year of this combined effort was marked with the ITU-T Study Group 5 on Environmental and Climate Change Meeting which occurred in late April, in Kuala Lumpur, Malaysia. This meeting, which included members of the ITU and Smart Dubai, included discussions to improve on the standards being set to help define a blueprint for smart cities around the world.

Over the next five years, there are a number of key initiatives being proposed and discussed by city government to help improve on what is already in place in order to ensure that Dubai remains the ITU's pilot city for the Smart City Index program.

Through this program, the United Nations and the ITU hope to create an outline of what exactly it takes to be called a smart city, encouraging other communities around the world to follow this example and join the exclusive, yet growing club building a more sustainable and climate-friendly world.
Source: ReadWrite