AI Powered Customer Engagement is the Future
Posted On February 21, 2018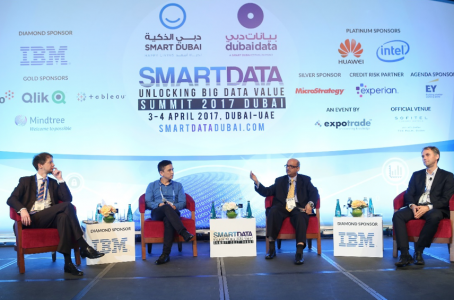 Customer experience and brand loyalty are terms synonymous with customer engagement. Ensuring customer satisfaction is no longer enough and brands are going the extra mile in in keeping today's consumer engaged. Technology has significantly modified how business is conducted – a study indicates that by the year 2020, 85% of all customer interactions will be conducted without interacting with a human. The present and the future indicates interactions with consumers using new and innovative tools will be powered by artificial intelligence (AI) and machine learning.

AI systems is a habitual tool each of us need every day. It has evolved into understanding human behavior and responding appropriately. Cognitive computing (or AI) can been seen everywhere, from using Google maps to move around to personalized shopping experiences. In fact, Emirates NBD, the leading bank in the Middle East was one of the early adopters of AI to enhance customer experience with the region's first voice-based and chat-bot virtual assistant for banking in the Middle East and North Africa (MENA) called Eva.

Hussam Juma Mohammed, Director of Service Innovation Department and Innovation Team Leader, Dubai Customs, participating at the Smart Data Summit, commented, "Artificial Intelligence is anticipated to alter the way humans, businesses and governments behave and interact with one another. One use case for AI relates to enabling better decision making by providing insight into risks and their impact in a predictive manner, outlining a common basis for management decisions regarding the allocation of resources and prioritizing treatment actions."

Using AI technology, organizations are devising customer-oriented services and strategies. AI can store a customer's pattern of interests and ensure they have a tailor-made journey on any digital platform. This guarantees customer satisfaction which drives for repeated purchases and customer loyalty. Customer engagement is crucial to business; brands use technology-fueled initiatives to create better customer experiences and improve customer engagement by a significant measure. According to an industry study the global spend on cognitive and artificial intelligence solutions is estimated to reach $46 billion by the year 2020, while other reports indicate annual spend on augmented reality and virtual reality in the Middle East and Africa is set to top $6 billion annually by 2020.

UAE is regarded as the hub of technological innovations. The appointment of a State Minister for Artificial Intelligence, making it the first nation in the world to create a position within the government for the development of AI and adoption of various technological innovations in different government processes to realize its ambition of becoming the smartest city in the world.

Against this backdrop, the 5th Annual Smart Data Summit 2018 supported by Smart Dubai Office as Official Government Partner will explore case studies and notable examples of deployed big data and predictive analytics solutions within the region. Organized by Expotrade Global, the event will be held on 17 and 18 April 2018 at The Atlantis Palm, Dubai.

For more information on the 5th Annual Smart Data Summit 2018, please log on to http://www.smartdatadubai.com. Follow the Summit on social media with the hashtag #SDATAS2018.