Smart Dubai: A Successful Track Record of Organising and Opening Dubai's City Data
Posted On March 25, 2018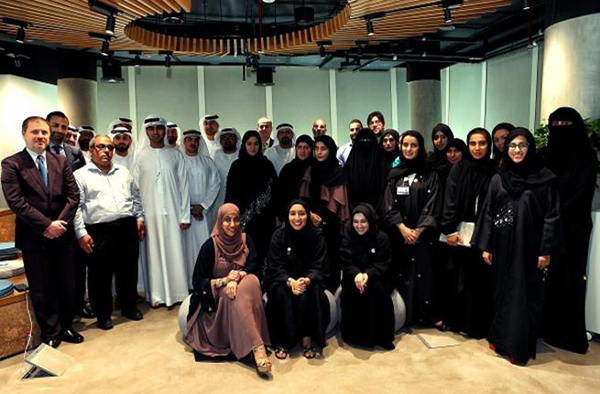 Dubai's efforts to guide and organise data exchange in both the public and private sectors witnessed a turning point with the launch of the Dubai Data Establishment under the aegis of Smart Dubai, and the issuance of the Dubai Data Law.

The launch of the establishment sparked a series of initiatives and projects aimed at the overall development of a road map for data projects. Further laws were issued and open-data organisations were formed, working in parallel with Smart Dubai to make Dubai the happiest and smartest city in the world.

The most important step in developing this system was collecting emirate-wide data from the relevant government agencies, classifying and analysing it, in order to support Dubai's smart transformation and to make the most of the collected data. Government task forces specialised in data collection and disaggregation were formed in each government entity, enlisting members with the necessary qualifications to achieve data strategy goals.

Data Leaders

The Dubai Data Establishment was committed to training qualified teams, capable of keeping pace with Dubai's smart transformation requirements. The Establishment has worked closely with government agencies since 2016 to nominate teams of "Data Champions" with one team leader. These teams were tasked with categorising and sharing their data in collaboration with the Dubai Data Establishment, which, in return, offered intensive training programmes, helping develop the teams' knowledge and experience in data to meet international standards.

A Series of Training Courses

The Dubai Data Establishment organised a series of "Dubai Data Compliance Courses", in collaboration with the Mohammed Bin Rashid School of Government (MBRSG). The workshops seek to develop the knowledge and skills of data officials and employees in government entities and private companies, in order to meet international standards and offer best-in-class services to customers. Participation in the course is open to local and federal Government entities, as well as the private sector, following the great success and impressive turnout of the previous instalments. Over the course of its three instalments, the workshops had a total of 111 graduates, bringing the total number up to 317 from 47 Government entities across the UAE.

Performance Indicators

To assess the performance and streamline procedures, Dubai Smart has developed the Dubai Data Compliance Index, based on nine key criteria: identifying a data group, governance frameworks, self-appraisal, data group training, data inventory, data classification and dissemination plan, and populating the platform with data.

Outstanding Results

With the continuous efforts of the Dubai Data Establishment on the one hand, and those of Government agencies and Data Leaders on the other, positive results were achieved across the data sector in Dubai: 800 databases were categorised in 2018, while 200 databases were outlined in the data agreements, and 59 databases have been published as open data so far.

The Dubai Pulse website recorded 71,878 clicks in five months, and data from the site was downloaded 4,260 times. Furthermore, six products were launched, along with a case study about Dubai.
Source: Al Bawaba